【3】Un-bloody-believable!
The sky was bright and clear and a day made for a picnic. I left the language school and went to have lunch at Hyde Park. I really enjoyed the last day in London!

I went to St.Paul's to have dinner with my client. We went to a Vietnamese restaurant, which was tasty. I asked her how to get to Heathrow airport because my flight was early in the morning of the next day. So she suggested taking the first train and the Heathrow express, so I decided to do that.

Since she knew about my disaster on the first day, she offered to take me to check Paddington station as a dry run. On the way back to my residence, I took the Hammersmith & City line which I would take next day. Then I could check the elevator as well. She was so kind! I realized that I had to check things beforehand as we can't predict what will happen in London.

It was Halloween night. I saw many people wearing makeup and costumes on the tube. It hadn't sunk in yet though, that today was my last night in London.




Next morning, I left my place at 5:40 and took the first tube as planned. A guy helped me to carry my luggage up the stairs. Everything started out fine. Phew!

Suddenly the tube slowed down and I heard something that a guard announced but I couldn't catch it. I had 10 min to switch from the tube to the Heathrow express at Paddington station so there could be 5 min left, at least, I hoped. If I had checked my watch, I would have been irritated so I let myself go with the flow.

The Heathrow express would leave at 6:40 but I arrived at 6:41. "Gosh!"
I had to take the next train, I had no choice. Unfortunately the train was bound for the Terminal 1, 2, 3. I wanted to get to Terminal 4 and I waited for 8 min more to transfer the next train. Sod's law!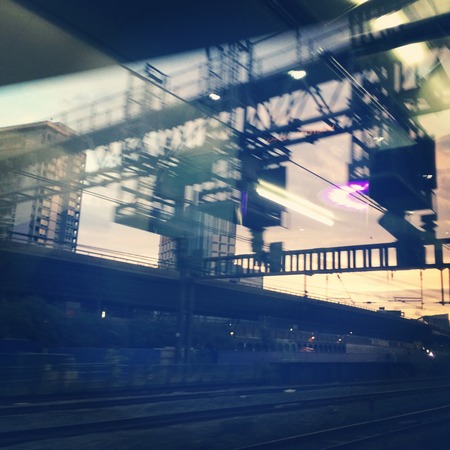 I had kept calm but finally I got nervous. It was already 7:30. I rushed to the check-in counter. My flight was at 8:40. I had to check in my luggage 60min before the plane took off. But there was a long queue. I doubted if I could check in till 7:40.

I was very restless and waiting in the long queue.
I was about to ask the staff to let me check in first. At the same time another staff called loudly, "8:40" "8:40" I and some people raised our hands immediately. I felt relieved because I found other people in the same boat.

However the staff at the counter in front of me said, "Next please" She said it in a different direction, not to me! It was unbelievable! They had no sense of teamwork. I shouted, "8:40" I raised my hand to the staff and finally she noticed me. Then I checked in and rushed to the security check at 7:50. I had 20 min left.

I thought I could make it but the security check was really strict. The staff frisked everybody thoroughly. Furthermore I tried to pick up my bags which were checked but reluctantly, one of my bags needed to be checked again. I had to wait again. A lady in front of me took too long to be checked. She had too many cosmetics. Un-bloody-believable!

I thought we were permitted liquids, gels or aerosols in containers of 100 ml but the staff in UK checked small stuff very carefully one by one. It took ages to check her bag!

I got irritated and my shoulders sagged. I decided to complain to the staff who was passing by.

I: Excuse me. Could you check my bag? Because my flight is leaving at 8:40.

Staff: You should come to the airport 2 hours before, right? Why didn't you set off earlier?

My blood boiled!

I: Because I took the first tube but it was delayed and I missed Heathrow Express which I would take…

Even though I was telling the truth, I felt his question made me make an excuse.

S: If you want to say something, please ask our manager. (He pointed to his manager.)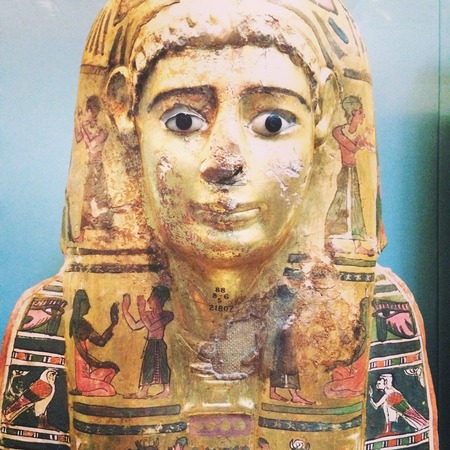 I was speechless. The man was standing around doing nothing.
However I realized I should stop arguing. And then, I suddenly remembered the situation that I saw a woman asking a man something in the tube. In the end she said, "Yes or No?" which was impressive for me. That could be the one of a simple way to ask in public places.

After that, my turn came. He allowed me to open my bag and checked inside of it and murmured, "Lipsticks…"
"So what?" I said to myself. He took everything out one-by-one and swabbed them for illegal materials. "Flipping hell! You are a right Sherlock bloody Holmes, aren't you! ", I said to myself. 

But then, I could see myself from the third person. I tried to see with the mind's eye. He worked hard and might be fond of his job. I had to wait for him to finish. I would be free soon.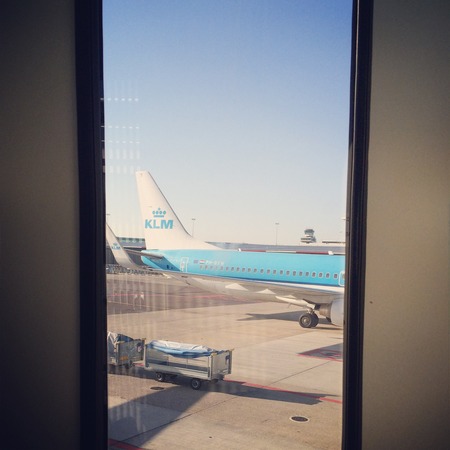 Departing passengers on KLM airlines for Amsterdam were boarding then. I got to the boarding gate on time!
Eventually, it took 40 min to get on a plane. I improved on my own record! And Bob's your uncle!


End;-)