今日の英会話でどんなときに「東京にいるなぁ」と感じるのか? インストラクターと話していました。彼は日本が長くなってしまっているので、あまり特別なことはなくなってきたけれど…と言いながら、今朝のコンビニで「いらっしゃいませ〜」という声がしたとき、そう思ったかも、という話になりました。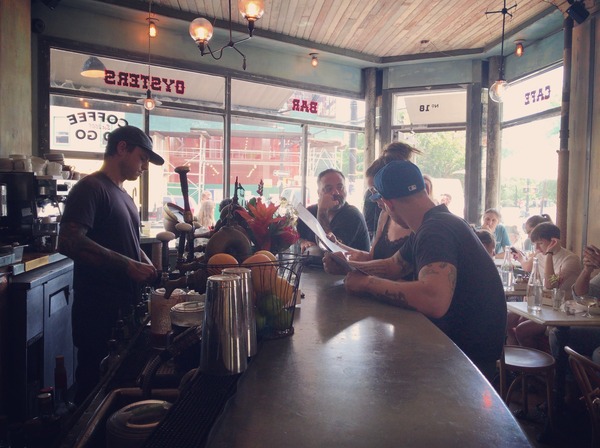 I went to the convenience store near my house I never go there weekday morning but I went there this morning to print something and I heard very loud "いらっしゃいませ〜." so loud old man sounds like a market I didn't see his face but I heard that "いらっしゃいませ〜."

Very Tokyo moment! (lol) My little nices imitate "いらっしゃいませ〜" I think they hear the phrase every day. I don't know they like it. Oh! In America, they asked me "How are you?" instead of いらっしゃいませ.

Yeah, it's shocking. I don't know. In a shop I buy just something like a chips "Hi! How are you?"

So so so!

I'm hungry. That' why I buy chips. See ya!

Ha ha ha!

I know a perfect response! I heard it like this "I'm doing Okay." It's interesting, isn't it? In New York's いらっしゃいませ is How are you? For me, it's culture shocked. We don't do that in UK.

Culture shocked for you?

Even for me.


Really? How are you?

Oh, no, I'm OK! (lol) Did I tell you about cash machine in Japan ? You know it has an English option?

I don't know.

You should change the English option. Because after you finish, it says "Do you have everything?" means receipt and cards and money but the intonation sounds like very deep question. (トーンダウンした声で)"Do you have everything? "(lol) It's like kind of about your life. Best one is the post office ATM.

You feel Tokyo moment!

That's my Tokyo moment.
 実際に現地で聴こえてきたのが、店員のHow are you? にHi,How are you? とただ返しているのが多かった気がします。ネットでも調べてみると、そのような返しは結構ありがちなことがわかりました。日本は「いらっいませ」に答える必要はないけれど、外国人は逆に困っているかもしれませんね。(笑)